5 tags
The First Publishing House Strike
Amazon employees in Germany have mounted a strike against the online retailer. Today is a good day to remember other strikes in publishing history… In 1934, Dashiell Hammett, Edward Newhouse and nine other authors joined brave employees on the picket line outside Macaulay Company publishing house—reportedly, the first publishing house strike in America. [[MORE]] My upcoming book...
Will Writers Get a Federal Bailout?
The Federal Government has stepped in to save banks, and the automobile industry, but where are they on the important subject of books? Or, if the answer is state and local government, where are they? Is any state doing anything? Why are there no impassioned editorials in influential newspapers or magazines? Who will save our books? Our libraries? Our bookstores? —James Patterson in...
Pitch Letter for 'Sad Men'
I'm writing about nonfiction book query letters on GalleyCat, and I realized that it is very hard to find sample query letters online. To help other writers, here is a copy of my query letter that eventually became this book project… Sad Men will recreate the seven most miserable years ever faced by American writers. My dramatic history will begin during the long winter of 1933,...
How New York City Writers Survived the Great...
Welcome to Sad Men, the official blog for my upcoming book about how New York City writers survived the Great Depression. OR Books will publish my first book, a hardboiled history about how ten different writers coped with economic catastrophe in the 1930s. The writers include: Edward Newhouse, Maxwell Bodenheim, May Swenson and Richard Wright. On this site, I am building an archive of free...
Abyss of the Birds
  This year marked the 72nd anniversary of the debut of Olivier Messiaen's "Quartet for the End of Time," a gorgeous cycle of chamber music first performed in a German prison camp during World War Two.  I have been lost in "Abyss of the Birds," a mournful seven-minute clarinet solo that sounds like a songbird lost in the frozen darkness of a January night. The composer...
2 tags
Writing Advice from H. P. Lovecraft
Years before blogs, digital self-publishing or even 'zines, the great horror author H.P. Lovecraft helped lead the United Amateur Press Association for many years (including the Great Depression). The association published The United Amateur, a collection of writings by members. Lovecraft also wrote a long column for magazine, analyzing different essays, poems and stories written by...
5 tags
Thin Man Martini
During the deepest moments of the Great Depression, Dashiell Hammett published The Thin Man. The 1934 novel was a satirical and introspective detective story, the plot pickled with booze. While watching the The Thin Man film this summer, I tried to adapt a martini for the book. Guided by this Lost Past Remembered blog post, I modified the 1930s staple into an easy drink. Try it out...
3 tags
What the Great Depression Can Teach Us About...
Will Amazon destroy the publishing industry? History says no… Throughout the Great Depression, department stores like Macy's sold books at a massive discount. The bestselling Gone with the Wind became an early casualty in the 1930s price wars. Department stores priced the new novel at 89-cents, hoping to lure customers into stores—a sneaky loss leader strategy. More recently,...
4 tags
Zora Neale Hurston Sings the Blues
During the Great Depression, the novelist Zora Neale Hurston traveled from Harlem to Florida to record folk songs for the Federal Writers Project's Florida Folklife archive. She left behind 18 amazing recordings, telling the story of individual folk songs and singing many of the tunes herself. I've linked to all the recordings below… Follow this MP3 link to listen to her sing...
Why I Write Letters
Way back in December 2000, Peace Corps stationed me on top of a cold mountain in Guatemala. During my first night in the village of Miramundo, I stared into the foggy darkness outside the wood shack where I would live for two years, feeling like I had stumbled upon the edge of the world. My old girlfriend had mailed me a letter with a photograph and a copy of Radiohead's Kid A CD. I switched on...
3 tags
People's Libraries
A peek at my upcoming book at The Los Angeles Review of Books: JASON BOOG on the return of the thirties. In the spring of 1935, the famous novelist Maxwell Bodenheim crashed the New York City welfare office and begged for relief after five years of the Great Depression. His career had stalled, and Bodenheim hadn't earned a dime since his final novels had flopped. He was working on a manuscript...
"I'm just old enough to remember the Great Depression. After the first few years,..."
– Noam Chomsky releases an Occupy pamphlet of analysis of the global movement and advice on how to protest intelligently (via explore-blog)
"Americans don't like to dwell on failure. As soon as the economic crisis passed,..."
– My "Sad Men" essay, where my book about writers and the Great Depression began…
MacGyver Solutions & the Publishing Industry →
Trapped inside Amazon's low price prison, publishers channeled MacGyver and cobbled together a temporary fix out of duct tape, a Swiss Army knife and Apple's brand new iPad. To everyone's surprise this ramshackle solution survived two years and changed the eBook landscape forever. This wasn't the first time the industry needed a quick and dirty price fix. During the...
2 tags
Newspaper Strikes of the Great Depression
New York Newspaper Guild members recently held that quiet protest outside of the Page One meeting at the New York Times. The Great Recession and digital shift have rocked employees, and the Guild members are still fighting for a new contract. Newspaper protests weren't always so quiet. While researching my book, I discovered Edward Newhouse's bombastic coverage The Newark Ledger...
Delmore Schwartz & the Great Depression
chiseler: To the wider intellectual and literary world, he was the voice of the despair and pessimism they were all feeling in 1938, as the Depression dragged on and they saw the rising tide of Nazism and Fascism on one hand, while the Soviet Union fell into its own brand of genocidal barbarism on the other, and a cataclysmic war loomed. No one was more of a pessimist than Delmore Schwartz....
4 tags
Bestsellers of the Great Depression
Abe Books has posted gorgeous book covers from bestsellers of the Great Depression, a peek at the books the publishing industry depended on during this difficult decade. Check it out: "Many of the most popular novels offered an escape from the worries of the time such as the 1934 bestseller Anthony Adverse, which depicts a globetrotting adventurer, or the feel good story of Goodbye, Mr....
1 tag
Napoleon Hill & the Great Depression
In the early 20th Century, Napoleon Hill interviewed thousands of successful people.  In 1937, he distilled their stories into Think and Grow Rich—a handbook for getting wealthy as the country struggled to emerge from the Great Depression. 70 million copies of the book have been sold since the 1930s. Blogger Mike Cane has been writing about Hill, and uncovered that vintage book ad at the...
5 tags
Vincent McHugh & the Metropolis
The poet and novelist Vincent McHugh joined the New York City Federal Writers Project as a technical editor in November 1936. The 32-year-old novelist only drank milkshakes, trying to settle some mysterious stomach aliment. McHugh wrote the magnificent introduction to New York Panorama, "The Metropolis and Her Children." I've reprinted the whole essay below—an ambitious...
Childish Whimsicality →
I love it when writers explore their odd obsessions… millionsmillions: "[Martin Amis] is almost as enthusiastic about PacMan [as he is about Space Invaders], although you get the sense that he sees it (in contrast to Space Invaders) as a fundamentally unserious endeavor. "Those cute little PacMen with their special nicknames, that dinky signature tune, the dot-munching Lemon that goes...
3 tags
Watch
The Plow That Broke the Plains hit theaters around the country in 1936. The Resettlement Administration commissioned the director Pare Lorentz to shoot a film about the Dust Bowl storms that destroyed miles of farmland in the Great Plains. The Encyclopedia of the Great Plains explained: "[It] was shown in independent theaters, school auditoriums, and other public meeting places throughout...
The Making of the King James Bible
thechimerist: This staggering collection of historical images is the sort of thing that, if it appeared on a website, you'd (well, I'd) get all excited about and bookmark and never really go back to digest properly. It has a different feeling when you hold it in your hands… Some of the most remarkable images are actually from Bibles other than the King James. For instance, the Geneva...
4 tags
Richard Wright & Forgotten Harlem
The young novelist Richard Wright joined the Federal Writers Project in 1937, working on New York Panorama, a book of essays about the city. Wright assumed control of the project's work about Harlem. He took over for the scholar and poet, Claude McKay—another writer who found salvation in the Writers Project. Their work still stands in the "Portrait of Harlem" essay. My...
Art Spiegelman's Rejections
lareviewofbooks: Art Spiegelman's MetaMaus includes "an astonishing panoply of rejection letters — some curt, others thoughtful, others embarrassingly wrongheaded — from what seems like every major publishing house in New York City" LEE KONSTANTINOU on Art Spiegelman's ghosts. Anja and Vladek for Art's bar mitzvah album, 1961 Art Spiegelman MetaMaus: A Look Inside a Modern...
2 tags
Stereogranimator!
If you are old photograph-obsessed like me, you should check out the Stereogranimator at the New York Public Library. I built that homemade waterfall GIF using 19th Century photos. Thanks to Maria Popova at Brainpicker for the link.
Do You Write in a Coffee Shop?
During our Great Recession, coffee shops became temporary workplaces for an entire generation of writers who lost their jobs or full time security. Last year screenwriter Liz Bartucci turned her unexpected unemployment into a novel, Secret Lives of the Unemployed. I spent many, many hours in all the coffee shops named checked in this article about her new book. How did coffee shops change your...
Local Book Buying & Union Resources
I wanted to say welcome to anybody visiting this blog from my Metro interview about buying books locally and writers organizing. Feel free to email me for information about my upcoming book, Will Write for Change—a hardboiled history about how New York City writers survived the Great Depression. If you want to find out more about the issues mentioned in the article, follow these links: ...
4 tags
John Cheever Introduces the New York City Guide
In 1939, the Federal Writers Project published New York City Guide: A Comprehensive Guide to the Five Boroughs of the Metropolis: Manhattan, Brooklyn, the Bronx, Queens, and Richmond. It was part of a national government-funded bailout for writers that lasted from 1935 until early 1943. The NYC edition includes amazing imagery from the Great Depression, like that gloomy picture of Union...
3 tags
Maxwell Bodenheim Writes Greenwich Village
In the mid-1930s, Maxwell Bodenheim served a brief stint on the Federal Writers Project, composing a magnificent essay about Greenwich Village before tumbling into obscurity. I've reprinted the whole essay below, but here's the opening: "A nation, coming into its own artistically after an era of ruthless industrial expansion, of materialism and strait-laced conventionality,...
Angela Carter's Unfinished Novel
Sad she never finished this book. What a great novelist… tinglealley: I didn't know this: When Angela Carter died she was working "on a novel about Jane Eyre's stepdaughter for which she'd submitted a synopsis: Adele was going to fall in love with a schoolteacher, seduce her own father and watch her mother being guillotined; it was going to play 'some tricks with history … But then it is...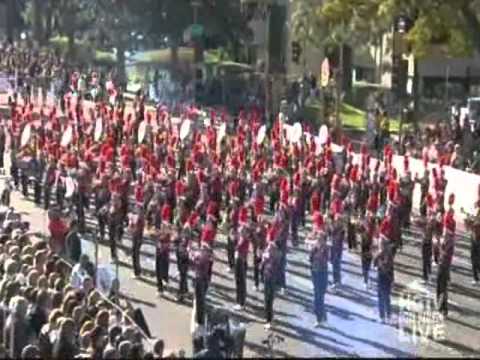 OR Books in the New Yorker… "On October 2nd, a few weeks after Occupy Wall Street began, Colin Robinson, a British man with a head of loose gray curls, fished a Natural Light beer case out of a trash can in Chelsea. He tore off a rectangle of brown cardboard, folded it into the shape of a book's cover and spine, and wrote, in Sharpie, "Occupying Wall Street: The Inside Story of...
2 tags
Mina Loy in New Inquiry
I loved this essay about Mina Loy, a poet who published alongside Orrick Johns and Maxwell Bodenheim in Greenwich Village. It gives you a glimpse of the bohemian poetry scene before the Great Depression. thenewinquiry: Mina Loy (1916) Recently published work by modernist Mina Loy from Dalky Archive  by Mary Borkowski Loy is known, if at all, for her poetry, though among other things she was...
5 tags
Trinity Church & Occupy Wall Street
Over the weekend, Occupy Wall Street activists temporarily occupied Juan Pablo Duarte Square in New York City. They chanted "We are unstoppable, another world is possible" and  "All day, all week, Occupy Wall Street!" as they climbed homemade ladders to scale the chain link fence around Trinity Church's property. During the Great Depression, the Federal Writers Project team used the...
1 tag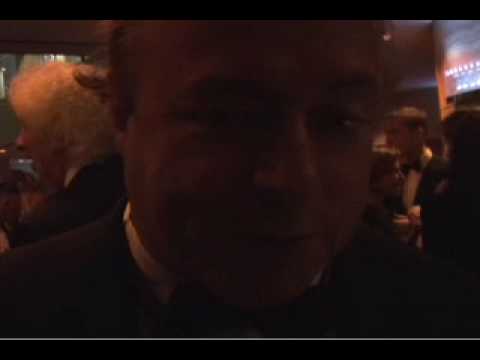 4 tags
Lords of Joy
In his 1917 book, Asphalt: And Other Poems, the poet Orrick Johns wrote a long ode to the immigrant workers on Second Avenue. I've reprinted the whole poem below… His poem wondered if his generation could "rouse the sleeping lords of joy," rejecting years of war, class division and inequality. In the spirit of Occupy Wall Street, he imagined the 99% working together:...
David Graeber at the People's University in... →
peoplesu: The People's University in Washington Square is thrilled to welcome thinker and activist David Graeber for a discussion on the Occupy movement. Saturday, December 10, 2pm following the NYC Student Assembly @ Judson Memorial Church, 55 Wash Sq South David Graeber is an American anthropologist, political activist and author. He is currently reader in social anthropology at Goldsmiths...
3 tags
The Emotional Sense of Music & Protest
Over at OccupyWriters, journalist Will Hermes wrote an essay about the bandleader of Neutral Milk Hotel's brief performance at Occupy Wall Street in October. I created a Spotify playlist collecting the revolutionary music mentioned in his essay. It perfectly described the indescribable quality of the protest and Mangum's music: "whatever literal sense is missing from their...
NYC Hooverville Evictions & Occupy Wall Street
Last night the police cleared out Zuccotti Park, carting away more than 5,500 books. The police managed to keep most writers outside of the park last night during the Occupy Wall Street eviction. However, Mother Jones staff writer Josh Harkinson managed to get through the barricades and publish a Twitter report. Compare his report (reprinted below) to Edward Newhouse's description of a...
2 tags
Occupy Wall Street Raided
Occupy Wall Street is currently being raided by the NYPD. You can watch the events live on the livestream station embedded above—20,000 people are watching in the middle of the night. History reminds us that this is not the end. The demonstrations of the 1930s were restless and unending, evolving as different groups found overlapping purposes. Authors marched alongside department...
3 tags
Digital People's Libraries
This week the Occupy Wall Street library encouraged readers to set up People's Libraries around the country: "if you'd like to open a branch of the People's Library in your New York neighborhood, find a [Privately Owned Public Space], bring down some books and meet your neighbors. It all starts with a few books in a box." Since I spend so much time online, I decided to...
3 tags
'Mankind Cannot Live Without that Feeling of...
Last night, Ohio voters repealed a law that would have restricted workers' collective bargaining rights and stopped them from striking. During an epic trip in 1934, the poet Orrick Johns visited strikes across the country. He described how this new sense of solidarity was changing lives in the Great Depression—a good quote to remember today. Johns wrote: "[I]n the solidarity which...
4 tags
John Cabbage, the Garbageman Poet
All weekend, I was reading John Cabbage, the garbageman poet. He made headlines during the Great Depression for writing verse while steering a garbage scow for the NYC Department of Sanitation. I found a copy of his 1938 collection, Time & Tides.  He was a member of the Raven Poetry Circle, and wore a white-brimmed hat and smiled for the camera in their photos. In a poem, he once compared...
4 tags
Occupy Wall Street & Self-Publishing
In New York City, the Occupy Wall Street library workers are building the first Occupy Wall Street Poetry Anthology. They published with a simple motto: "Poetry illuminates the soul of Occupy Wall Street." Last year, I wrote an essay for The Believer about the Raven Poetry Circle, a scrappy group of poets that sold poems in Washington Square Park during the Great Depression. Just...